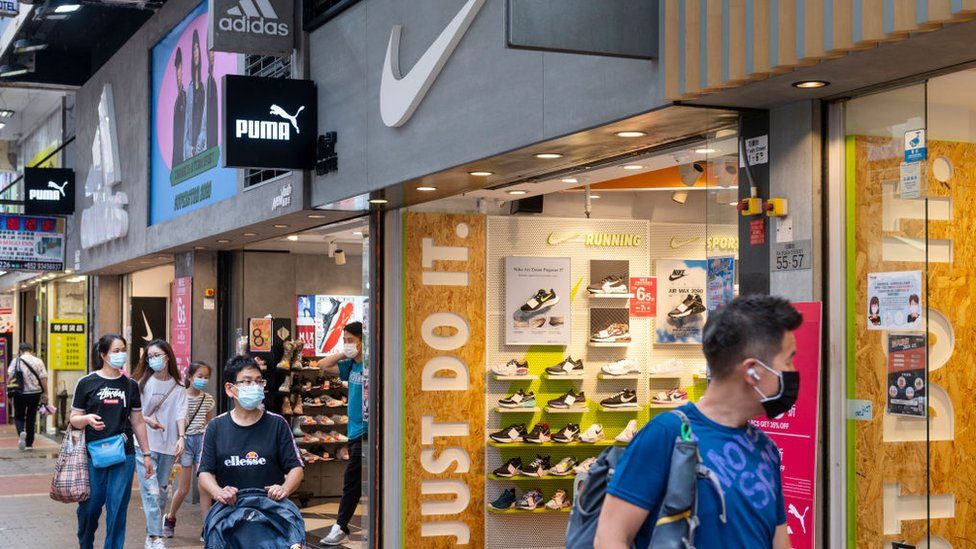 Production at some of Nike's largest factories in Vietnam has been interrupted as Covid spread to factories.
XO
The company declined to comment on whether there will be a shortage of goods for stores as a result of the outbreak.
About half of Nike's shoes were manufactured in Vietnam in the last fiscal year, so this will pose challenges to its supply chain.
Vietnam has recorded a record number of infections since April last year, as its industrial provinces have many clusters of infection.
Apple, Samsung and Puma may also be hit by a sharp increase in the number of cases reported at supplier factories in the country.
"The health and safety of our teammates as well as our suppliers remains our top priority," Nike said in a statement.
Nike said the company will continue to work with its suppliers to support them in response to rising Covid cases.